Having moved to New Zealand and being used to watching TV online for some time now, I wanted to try to figure out what my legal options are for online media in this country. To make things easier for anyone else trying to do the same thing, check out the list below. Hopefully you will be pleasantly surprised by how much great content is really available. I have categorised these into the following categories:
Free TV on Demand
-
Free & Paid TV on Demand
-
Paid TV on Demand
-
Free News
-
Free Sport
-
Paid Sport
-
Satellite TV
-
Free Religious TV
FREE TV ON DEMAND
Probably the best free online service for New Zealanders. It has a high percentage of the better programs aired on New Zealand's free to air networks. It is a catch up style service though, so you won't get access to full seasons for binge TV sessions. A notable addition to their sports lineup is
live NFL coverage from the USA
.
Annoyingly this service does not allow you to Airplay or Chromecast to your TV.
Includes a lot of the programming from channels 3 & 4 in New Zealand including the news. They show a lot of programs from around the world which stream as soon as the show is finished showing on their free to air stations.
Choice
This is a small New Zealand TV station that also allows on demand viewing. For a small TV station they have a pretty good quality line up of wholesome reality / documentaries. Worth checking out for some fun family viewing.
WatchMe.
A site filled with local New Zealand homemade shows. There is a lot of pretty funny stuff here that is very much Kiwi focused. They are ad supported, so there are no subscription fees to pay, and by watching you are supporting small filmmakers around the country. Awesome stuff.
Maori Television
An important channel to mention for people who speak maori or are interested in Maori issues in Maori Television on Demand. The network has a lot of great local Maori content with genres as diverse as news, kids shows, movies, language classes and sport.
CTV
Canterbury TV is really local television. While their network syndicates a lot of cheap / free television programs from around the world, their On Demand website only shows locally produced Canterbury productions. Really cool for locals wanting a genuinely local touch to their viewing and also for travellers wanting to get a better feel for the region. Go local TV! Go CTV!
On their website Dunedin television clearly advertise "live streaming", though in my instigation of the site I found no way to make this work. If anyone reading this finds a way to do it, please send me the link or some instructions. Other than the missing live stream, the network offers on demand news from two of their programs covering mostly local issues.
Channel North
Another local New Zealand broadcaster, Channel North is focused on providing local content to New Zealanders living in Northland. Their channel is broadcast live online and also has a variety of on demand shows that viewers can tune into through their website.
InTheHouse
Nope. Not a gangster rap station. This is our national parliament live or on demand. I know what your thinking.. boring right.. well I agree. Hard to talk this one up. Props to the people that make this available anyway. It is important that we all have access to this information, even if its too hard to watch to make much use of it.
The Edge TV
This is a radio station that has crossed into the world of streaming video. Quite an interesting concept and could be pretty cool to have in on the background at a BBQ, in the office or up on a wall in a coffee shop.
Prime - NZ On Air
Compared with some of the other NZ networks it looks like Prime has really dropped the ball when it comes to TV on Demand. Included here in all its outdated glory.
Ziln
Ziln is a service platform that other groups can hook into to set up online on demand TV stations. Most notably the NZ Herald seems to use it, but there are a couple of dozen other niche interest / group channels to select from. Nothing much else to say except that the interface is a bit rubbish.
Yahoo! Entertainment
While it doesn't host a great deal of content, they do have a few original TV series that make Yahoo worth checking out. In Australia they have partnered with the 7 Network, so they seem to have some of their original programming for viewing on demand.
Crackle
Crackle is an online entertainment provider that is entirely funded by advertising. Amazingly, they actually have some pretty decent TV shows and movies, including some in house productions that can only be seen via the service. They are US based, but they don't seem to suffer from any geo-blocking licensing issues.
Viewster
A free service for watching Anime and Anime related shows and movies. I have no idea how to rate the quality of their content, but suspect that the fact that it is all free is a great place for them to start. Go Viewster!
TED
TED is not strictly speaking what we would call on demand TV, but is awesome. If you haven't spent some time watching TED presentations, then you are missing out on some of the most thought provoking, inspired ideas out there. Just go watch some.
Vevo
As well as having an awesome channel on YouTube, Vevo have their own website packed full of music videos, interview with musicians and live concern footage. If you are into music, it is definitely worth a look.
Maker.tv
Weirdness abounds here. This is very indie TV with a lot of variety. Not sure that it could replace the more mainstream channels for me, but certainly enough interesting things there to get you out of a rut commercial television.
AOL On
This is a surprisingly complete TV service that has news, current affairs, finance and even original TV shows. Most of the programming is made up of small 2 to 5 minute clips, but there are enough full length programs to make this a worthwhile service if you are just looking to sit down an relax in front of a TV series.
FREE & PAID ON DEMAND
YouTube
Once the exclusive domain of cat videos and rabid video bloggers trying to force their opinions on the world, YouTube now also has a wide range of quality TV and movie programming. While most of their content is free, there are still some paid movies and other videos if you are searching for premium content.
Vimeo
If you are into independent film, this is a great place to be. Much like YouTube, Vimeo users can upload their own content for the world to see. Unlike YouTube, there seems to be a high proportion of video makers with real talent uploading award winning creations.
Crunchyroll
I'm not going to pretend I know anything about Anime animation except to say that if you want it, Crunchyroll is a place to get it. They have enough videos for most people in the free ad-supported service, but also have a paid service that gives faster access to new releases and a larger library of content.
AnimeLab
If you love anime, you are certainly spoiled for choice with so many great services online. AnimeLab is easy to use and has heaps of free anime content. They also have a paid subscription that gives you access to additional content, allows you to watch in HD and gives you a choice of watching with subtitles or dubbing.
Livestream

For an interesting live / on demand fusion, Lifestream does a good job. They are a service for anyone to broadcast whatever they want live or on demand to their website. As you would expect, this results in a fair amount of rubbish. Happily they have also secured several mainstream content producers who add a lot to the network. One area where they really shine is in
sports
where the
NRL
and
Ironman
have active accounts.
The Scene
Another awesome website. The Scene is a collection of awesome videos from some of the coolest companies on the internet. Imagine YouTube but all the players have a real capability for developing high quality professional content. Worth taking a look around.
Mashable
So this is the video service from one of the most popular sites on the internet. They essentially grab video from all over the internet and combine it into a jumble of random videos. They are semi-curated and seem to feature the most popular videos up front, so the feeds are generally worth watching.
PAID TV ON DEMAND
Lightbox
Lightbox is a home grown New Zealand paid TV on demand service. They are focused purely on TV shows, so don't expect much in the way of movie entertainment. This does allow them to focus on what they do best to provide a really solid lineup of high quality television on demand from around the world.
Neon
Neon is an offshoot of the well known Sky satellite TV service. In New Zealand they provide their customers with access to the latest movies and premium television series, such as Game of Thrones and other HBO mainstays. They are a bit pricier than their competition, but they definitely get access to the best shows around.
Netflix is the international benchmark in on demand online TV viewing. Most of their shows tend to be a season or two out of date, but most are still excellent entertainment value for the money. I personally enjoy their wide range of documentaries as much as anything.
Quickflix
Quickflix offers a subscription plan and allows you to rent movies and tv shows on demand. I like the company and wish that they had ramped up a bit better before Netflix arrived on these shores, but unfortunately they seem to have been left with a pretty meagre selection of films and tv shows on their subscription plan. Their strength is that they have lots of great stuff that you buy as you want to watch it. Think of them as an alternative to iTunes.
iTunes
Despite being an Apple fan, I have never really gotten into this service. If you are looking for a particular movie or TV show that is not available on a monthly subscription I can see it working, but I don't really like the idea of paying for every episode of a show I watch or every movie. Especially not when there are so many cheap and free legal services out there that I can watch.
FREE NEWS
One News Live at 6pm
This is a good service for local New Zealand news, but also a bit of a weird one. The service is a live feed direct from One's free to air station. It is complete with all the usual ad breaks that we would expect from free TV. The stream turns on each day at a little before 6pm and then shuts down again after the news is complete.
3 News
This is also a bit of a weird one for New Zealand news as it seems to be only streamed as a catch up style broadcast with no access while it is live. Decent news though and a solid alternative to One News if you don't happen to be in front of your screen at 6pm.
Sky News Live
British 24 hour news. Fantastic. There is no limitation on New Zealanders accessing this service which gives a fairly balanced view of the day's international events. If you need to keep up with local New Zealand issues, this probably won't give you the coverage you need.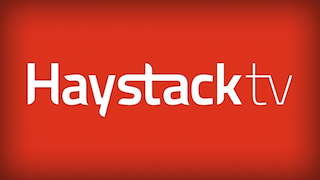 Haystack.tv
How would the news look if it was tailored to your interests? Take a look at Haystack.tv and find out. The news service collate news from a large number of sources around the world and plays them back as if it were a regular news channel. You miss out on having a regular news anchor, but you also miss out on 'cat up a tree' stories that seem to take up half of most regular news broadcasts.
Newsy
Another interesting internet based news website is Newsy. They tend to report on the same events as most other news networks, but try to focus as much on the backstory and consequences as they do on the events that are unfolding. In their words, they are "delivering news with the why".
Bloomberg Live
For non-stop business news and gossip, Bloomberg is a one stop shop that does everything. They have a choice of several news streams including US, Asia and Europe. As you would expect, it is heavily focused on the capital markets and doesn't cover too much outside of that.
Reuters Now
Reuters has an interesting spin on accessing the news 24/7 with this service. They compile what they see as the top stories at any time into a short news cast. Because they can add and remove stories at will, the news is always current and starts from the begin when you turn it on.
CCTV News Live
Anyone dealing with China knows that this is China's leading state sponsored news channel. They give you China centric view of the world in an unapologetically pro-China format. Not exactly a balanced news station, but it is 24 hours and covers a lot of China issues that don't make it to the other networks. You can also check out their
US broadcast
which is more focused on China / US related news than the general China news of their primary broadcast.

ABC Live News Stream
If you are looking for more of an American focus to your news, you could check out these guys. They are a fairly balanced news channel trusted mostly by political centre to left.
CBC Player
For a Canadian focus to your news, Canada's national broadcaster provides good, non-sensational coverage of a wide range of events. As you would expect, a good deal of what they talk about is probably only of interest to Canadians, but it can be an excellent option if that is what you are after.
FREE SPORT
Ironman
Ironman (the sport, not the action hero) provides live and on demand coverage of their events for free through their website. This is a really tough competition that doesn't seem to get much network coverage, so it is awesome to see them raising interest in the sport in this way and making it available to those who love / live it.
Red Bull TV
This site is fantastic to extreme sports lovers. Red Bull sponsors some of the most extreme competitive events in the world and makes them available live through their free online TV station. While live events only come around every so often, their is also heaps of on demand extreme sports goodness to keep you entertained while you wait.
See TVNZ On Demand at the top of the page for some other free sport options
PAID SPORT



PGA Tour Live
If you enjoy watching the latest golf live or on demand, this is the service for you. Unfortunately by itself you will still miss many worthwhile competitions around the world. Combining your subscription with World Golf Pass (below) fixes this up to a large degree, but you will still miss the Australian Open and Masters competitions.

World Golf Pass
This service is the other half of PGA Tour Live (above). For whatever reason they have split the world's golf competitions down the middle and offer them as two services instead of one. Buying them in a bundle is much cheaper than buying these individually and you will get access to almost all non-PGA major competitions around the world except for the Australian Open and Masters.
Premier League Pass
Live and on demand access to English Premier League soccer. If you are living in New Zealand and you don't have this app, don't expect to watch more than the highlights of any games you are interested in. Live and on demand watching means that you can also choose whether to stay up late watching the game or wait until a more civilised hour to catch up on the latest football action.
UFC

This subscription and pay-per-view service where most of the big events are pay-pre-view live and smaller events and games over 30 days old are available via the subscript service. Nothing else in New Zealand comes close to this level of UFC coverage.
This is paid service which gives you massive coverage of the NFL in North America. They offer various packages that allow full coverage of all games as well as limited packages that only follow a nominated team. NZTV has some NFL coverage that may be enough for some people, but this is the package for a serious lover of the sport.


NHL
Hockey fans in New Zealand have got it good because, unlike our North American cousins, we have full access to hockey online and streaming live. The service is not free, but provides good value if watching armoured men skating around and smashing each other is your thing.
AFL
Interested in a bit of Australia Football League scuffle. This service gives New Zealanders full access to every game live and on demand. Quite reasonably priced compared with other streaming services, you should be able to find a package to suit your needs.


NBA
Did somebody say basketball? NBA offers a range of packages to suit you budget and viewing preference. Their basic NBA TV package is pretty reasonably priced, but the others get pricey pretty quickly compared with other sports. At least they give you plenty of options as which package you want so that you can save some money off their premium pack.
MLB
If baseball is your thing, one of the most established online sports content providers is MLB and provides access to a huge amount of content not otherwise available in New Zealand.
NRL
The National Rugby League's competition coverage is available online for a monthly or yearly subscription. It doesn't look like the service shows all games, but presumably shows any games between the competition's top contenders. You also have access to a massive archive of past games that you can watch at your leisure. While not as comprehensive, you should also check out Lifestream (mentioned above) which also has some coverage.
SATELLITE TV (Added for completeness)
SKY On Demand
Igloo
FREE RELIGIOUS TELEVISION
Firstlight
This is a New Zealand based, volunteer run christian broadcast television network. First light offer a 24/7 live stream of christian television programming from New Zealand and around the world. They also provide links to a
several collections of on demand christian programming
from around the world.
Shine
Shine Plus
service which is a pay per view rental video style service. Nothing much to differentiate itself from other rental sites except that it is much more focused on christian entertainment choices.
Let me know in the comments below if you know of any other LEGAL services in New Zealand.